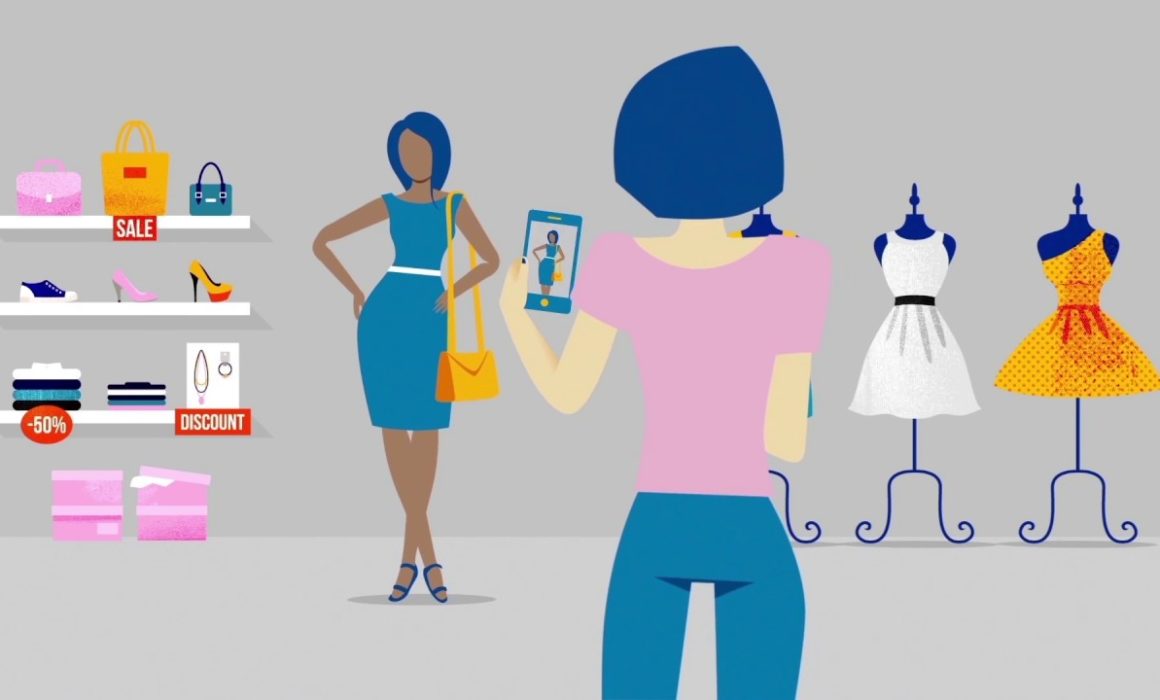 THE MAGIC POINT OF SALE counts as one of the five key tactical trends shaping consumer expectations spotted in the latest TrendWatching report. As we found this one crucial, we are detailing it for you in this article.
Retail consumers now expect to summon retail brands as they would a genie from a lamp. This lamp can be a smartphone, a personal assistant, a smart speaker, or the physical environment itself. In a world of instantaneousness, expectations of immediate personalization and total relevance are continuously climbing. The promise of a totally shoppable physical environment is finally being realized thanks to the progress of visual search capabilities. Like the sneakers you're looking at right now? Just point your device for purchase options!
In essence, as a retailer, you will face empowered shoppers who want you to leverage new channels, technologies and platforms to be in the right place at the right time. The on-demand MAGIC POINT OF SALE should allow them to engage with your brand, browse products, test and purchase in innovative new ways.
As an example, let's have a look at IKEA and GrokStyle that are already implementing magic point of sale initiatives with an app that combines visual search and AR product previews: IKEA Place is a mobile app that lets shoppers plant and view digitally rendered products in their own homes. The app was updated to include visual search (powered by GrokStyle) so that users can point their cameras at household items (in person or in a catalogue) and search for similar products.
So, how are you going to provide your customers with a magic point of sale? Remember, this trend is about convenience – 'be there when I need you' – but it can be about far more than that, too. As expectations grow, the point of sale becomes omnipresent, efficient and delightful. A deep understanding of your customer's culture combined with easy and entertaining shopping experience is key : Which unlikely locations can you transform into a retail opportunity? Where does your customer spend their time? antipod is there to support your retail strategy with custom made, state-to-the art, experiential brand and product communications. Give us a call and let's discuss together about your project.
The magic point of sale is only one of the five tactical trends spotted by the TrendWatching report about consumer expectations. Other highlighted trends are :
DEEP RETAIL
In 2019, smart retail brands know their customers better than customers know themselves.
CULTURE CLUBS
Your internal culture is your brand. So do more to help your people flourish.
A-COMMERCE
From discovery to delivery, retail brands are automating the customer journey.
PRACTICAL POST-DEMOGRAPHICS
Inclusive marketing is no longer enough. Time to reimagine everything you do around true diversity.
These trends represent real opportunities to create your next retail product, service, platform, app, or experience, to delight your existing consumers and win new ones. antipod is there to support you understanding them and applying them in your global communications strategy to leverage these opportunities, do not hesitate to give us a call and let's discuss together about your project. You can also check the TrendWatching full report for deeper insights and details.
Source: https://trendwatching.com/quarterly/2018-05/the-future-of-retail/
Illustration credit: SAP