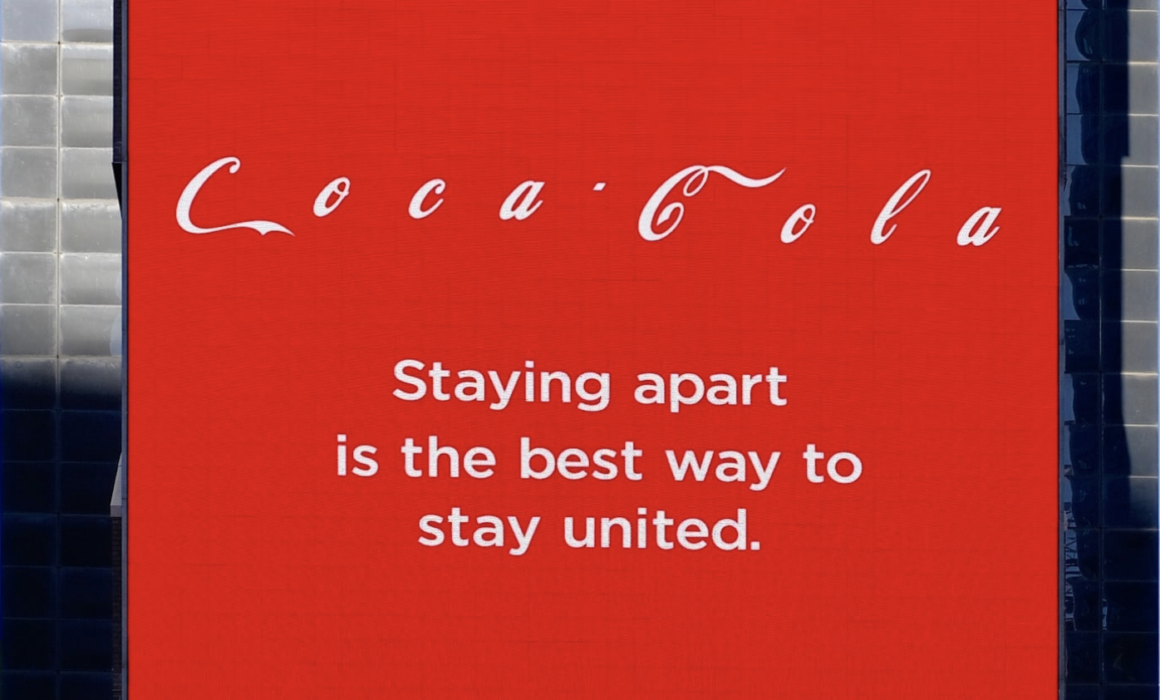 As the Covid-19 crisis affects the world, marketing and communication are strongly impacted. Yet many brands decided to mobilize during this difficult period. Opportunism or solidarity, how do brands react to this crisis? What initiatives have been put in place?
Discover in this article a selection of outstanding communication actions.
AWARENESS
Here are a few examples of brands that decide to use their influence to raise awareness about social distancing.
Nike encourages its fans to stay at home
It is on its different social networks that the Nike brand shared this message to its fans. A simple but elaborate writing that fits in with the spirit of the brand. Show people who follow Nike, that everyone is able to change things and save lives. By staying at home!
See Tweet about the campaign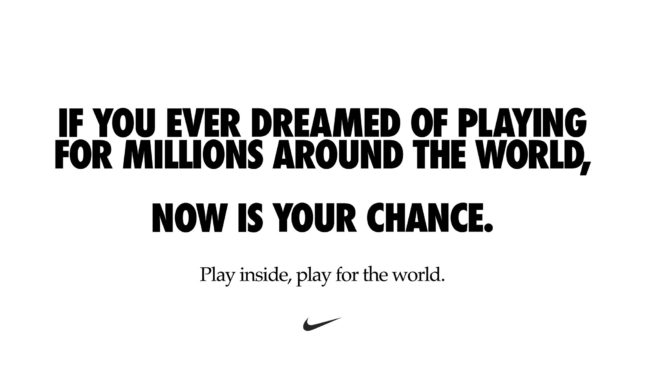 Coca-Cola Launches Distancing Campaign
In collaboration with Mercado McCann, the Coca Cola brand decided to change its logo to raise awareness about social distancing. A logo posted in Time Square, to mark the importance of this campaign.
See the Tweet about the campaign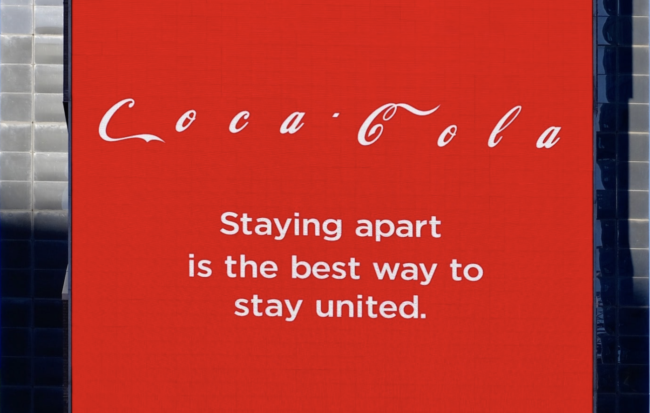 Intermarché supports discreet heroes
Since the beginning of this crisis Intermarché has launched a major campaign to highlight and thank the sometimes invisible work of thousands of people, which allows consumers to continue to make purchases of necessity every day.
The brand also decided to go further by thanking all those who respect containment and social distancing during their outings.
See Facebook post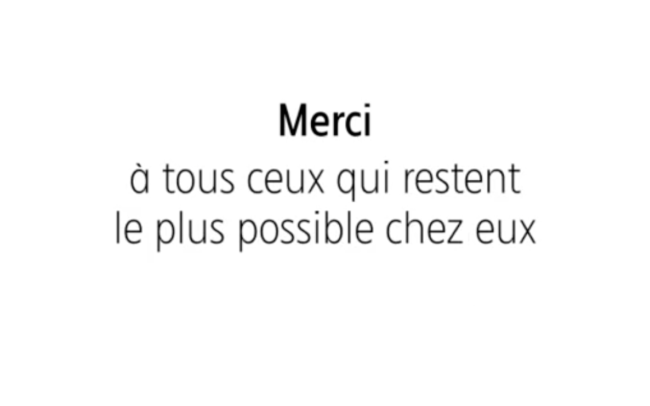 Migros follows the movement and modifies its logo
It is on his Facebook page that Migros shared a photo of his logo, with the letters spaced. This is in addition to the awareness campaign launched by the group on its social networks.
See Facebook post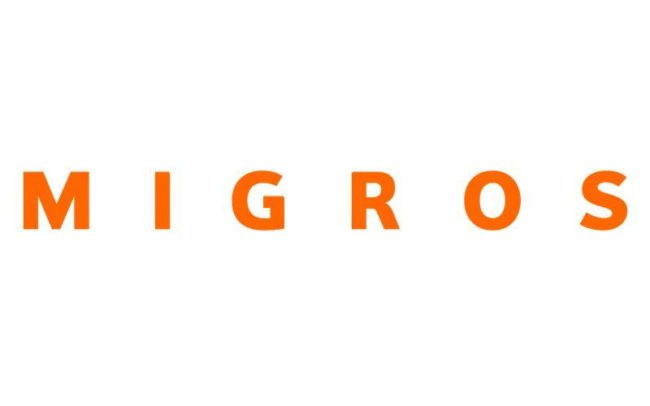 SUPPORT FOR THE INSTITUTIONS
During the coronavirus crisis, many brands are mobilizing to support health authorities in their fight against Covid-19.
LVMH manufactures free hydroalcoholic gel for hospitals
In order to support medical institutions in the fight against the virus, LVMH pledged, on March 15, to produce large quantities of hydro-alcoholic gel for hospitals.
The group also announced that it was taking into account the importation of 10 million surgical masks, in order to help caregivers.
Discover the article on LVMH website.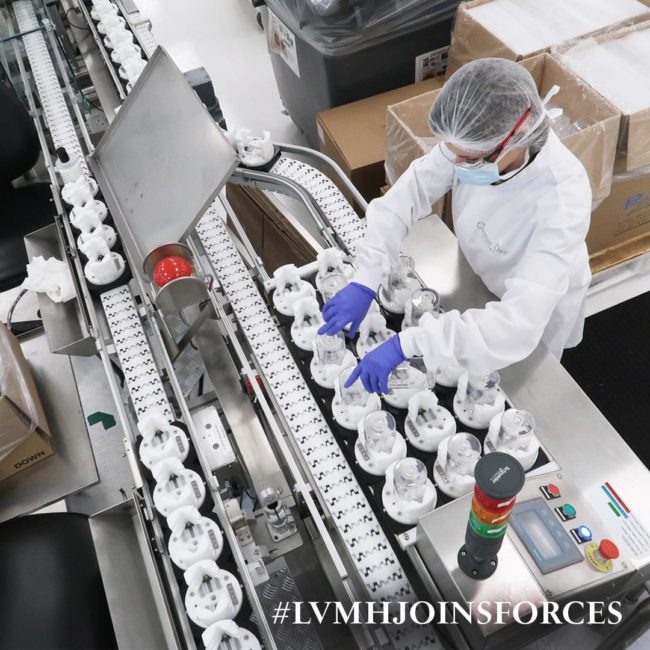 Firmenich offers disinfectant solutions to Genevan health services
The Swiss company has decided to mobilize in the fight against the epidemic by supporting local communities. The brand offered 20 tons of disinfectant solution to the University Hospital of Geneva as well as to the medical services and emergency department.
See Linkedin post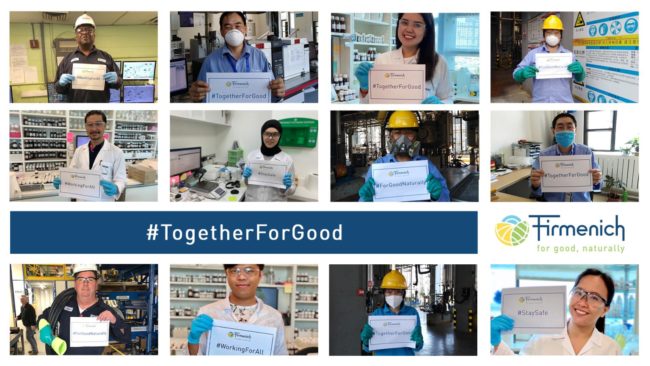 H&M manufactures and supplies protective equipment to health authorities
The Swedish brand H&M, is also engaged in this fight by putting its supply chain at the service of the production of protective equipment.
Discover the article on the group website.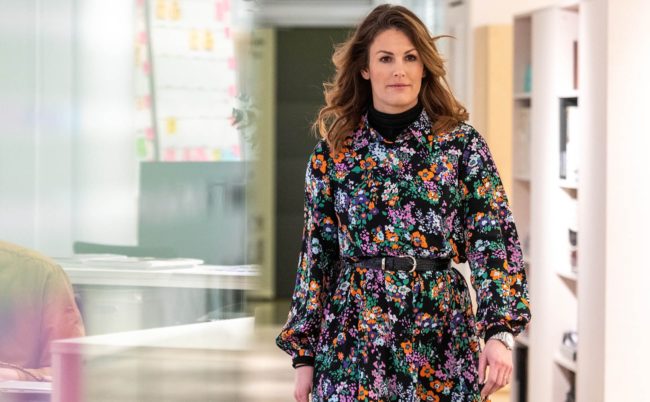 AND ABOVE ALL, SOLIDARITY
This exceptional period is also a source of great solidarity communication initiatives on the part of brands, museums and artists.
Lena Mahfouf calls on influencers and brands to support caregivers.
Via her Instagram account, the influencer Lena Mahfouf spoke out, calling for support for health care workers, who suffer from skin drying problems due to health instructions.
The influencer decided to offer the moisturizing creams she had received in recent weeks, encouraging her to do the same. The solidarity movement took on a remarkable scale thanks to the immediate mobilization of other influencers and major cosmetics brands who reacted very quickly with donations.
See video on Instagram
The Hockey Club of Lausanne offers services provided by players or staff of the club.
After the announcement of the end of the Ice Hockey Championship, the club of Lausanne decided to commit itself to support the people confined by launching the operation «Vaccine of love». The club offers four different services to help those who are most vulnerable or in difficulty during this period. These services are provided by the players and different members of the club. A great solidarity initiative!
Discover operation details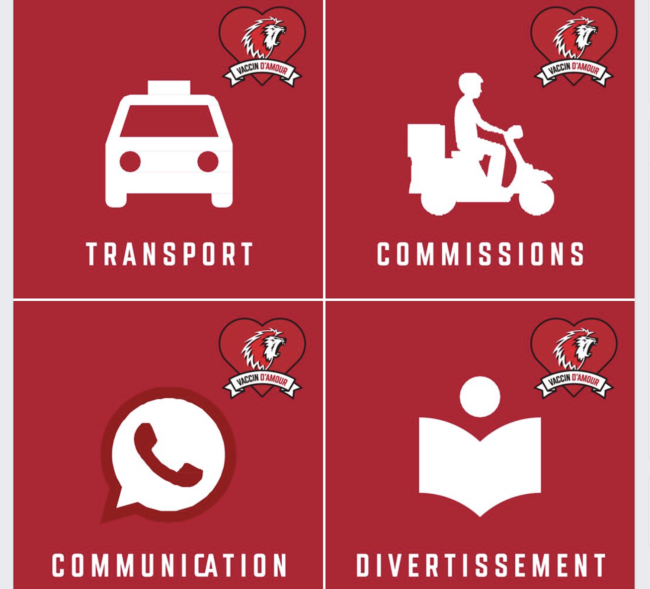 IKEA offers ideas to simply animate your daily life
The brand has created the #monchezmoi and for the past few days has been offering simple ideas for using everyday objects, and transforming IKEA products into game, work tool or decoration.
Geneva Airport supports caregivers
While the majority of flights are suspended, the airport has decided to communicate on its social networks to support health care workers but also offer different activities to do at home.
See video on Facebook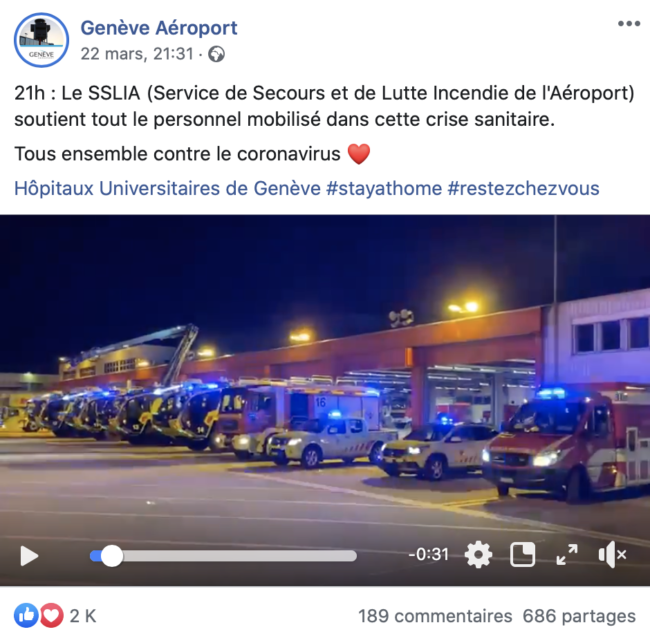 The artists give live concerts from home.
This is the choice made by some artists, such as Stephan Eicher, to entertain the daily lives of confined persons by giving live concerts on social networks from their homes. A way to remain intimately close to your audience while offering a new experience of collective sharing.
An initiative inspired by the concerts given from the balconies in Italy, and which attracted many artists and marked the spirits.
See the Facebook live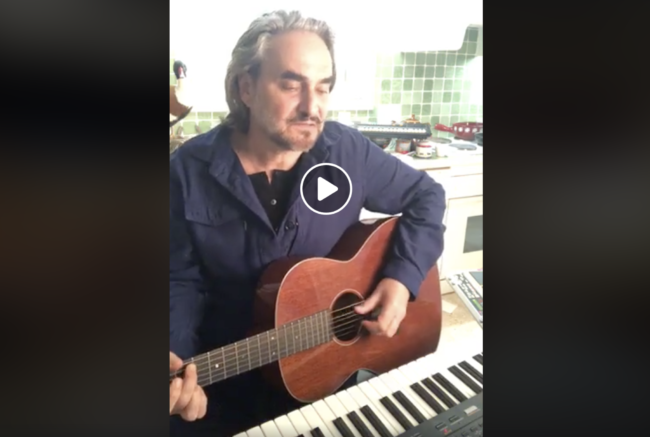 Museums offer virtual tours and bring art and culture at home.
Many museums, such as the Rijksmuseum in Amsterdam, or MUDAC in Lausanne, have adapted their communication using social networks to continue sharing content and interacting with their audiences. Through their various social networks, they offer new ways to explore the works or to interact with exhibition curators and artists.
Initiatives that allow everyone to continue to have access, even during confinement, to art and culture.
Discover Instagram account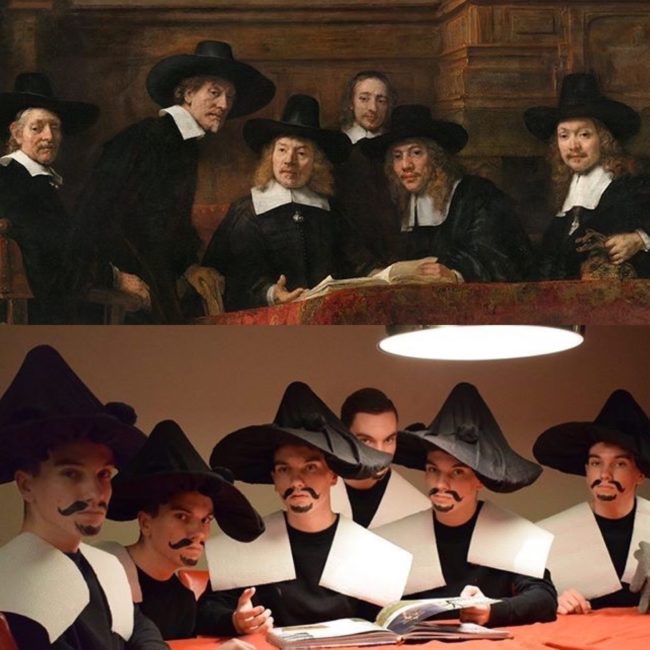 If you have also noticed remarkable actions, do not hesitate to share them with us!