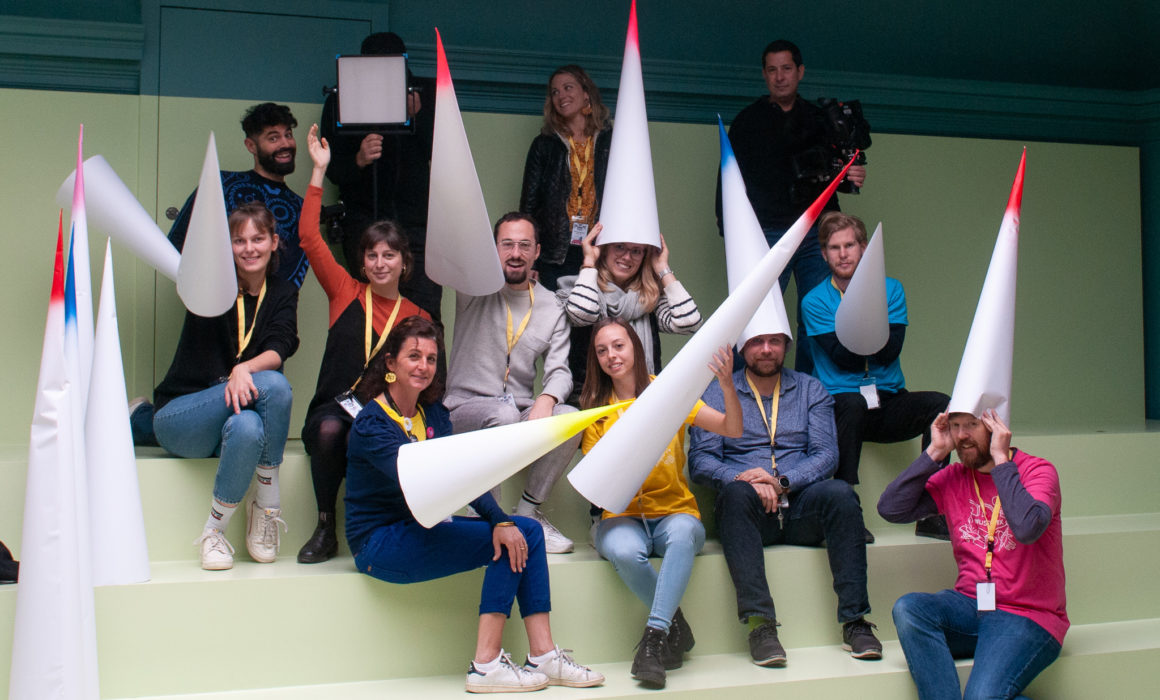 Museomix is a unique international event lasting three days and two nights in the heart of cultural institutions. During the event, we communicate intensively and in-live from our "mixroom". Here is a wrap-up of our 2019 edition.
What is our Mixroom?
We set up a temporary hub for coordinating and broadcasting digital and offline communication during the 3 days of Museomix event. This year in Lausanne, a team of passionate specialists mixed Video, Photo, Social Media, PR, Graphic design and copy writing contents!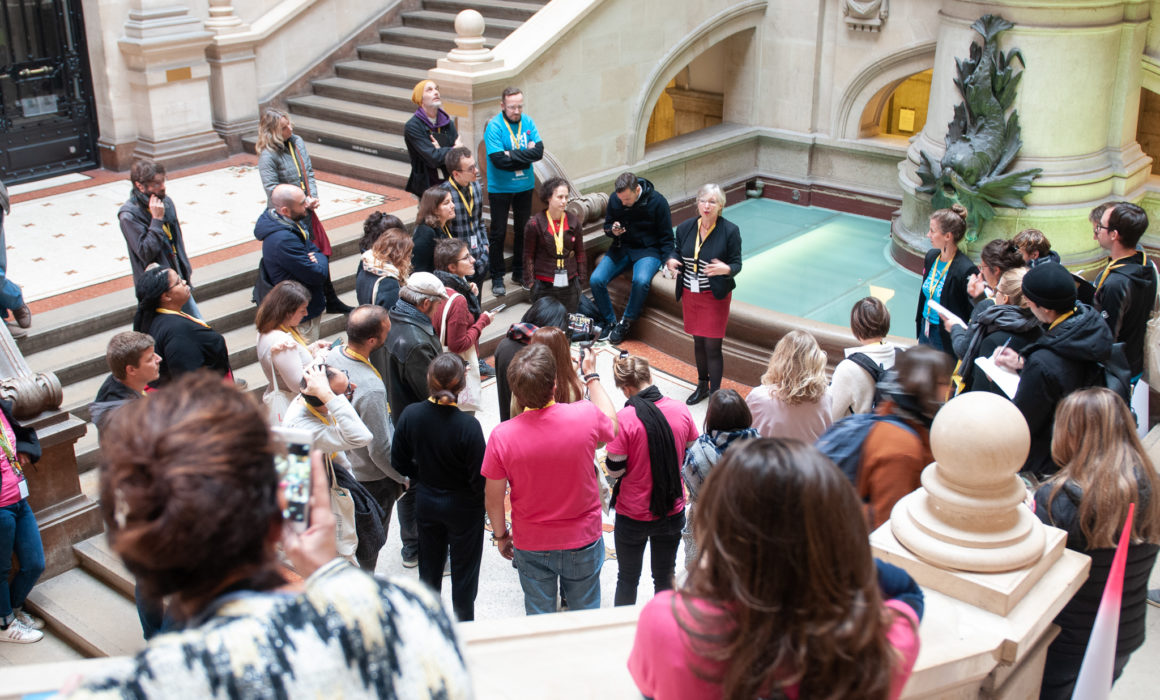 What is it for?
All local mixrooms cover and link together the 7 countries and 11 participating museums in 2019.

We foster internal exchanges for the 70 people participating in Museomix Rumine locally.

We bring visitor into the Museums. More than 400 visits happened during the last 2 hours for the discovery of prototypes in the 3 museums and library of Palais de Rumine.

We stimulate interaction from the community around to world. For exemple on Twitter, the reach achieved is 556'183 with an impact of 6'375'512 during the event.

We experience an innovative and creative communications laboratory. Because that's the magic of Museomix !
What have we mixed in 2019 in Museomix Rumine?
Videos: recording each day of the event; producing short videos to be shared with the community online.

Our YouTube channel
Photos and illustrations: for the media, for social networks, for the community of participants & community management >> Instagram, Facebook, Twitter
Blog articles >> museomix.ch/blog

Graphic design >> guide presenting prototypes to the visitors

Media releases >> Press book
A BIG THANK YOU FOR THE AMAZING TEAMWORK THAT WE ACCOMPLISHED AT THE MIXROOM TO:
Our team members : Thomas Viaccoz, Coralie Bieri, Gabrielle Lechevallier, Elodie Blomet, Antoine Masson, Frédéric Alexander, Giorgia Rossi, Joe Stehelin et Sylvie Rottmeier.

Our Partners : Palais de Rumine, Engagement Migros, CEPV, Aestetype, PointProd, Actua, Skynight, La Semeuse, L'Olivier
The FabLabs : Fab Lac, Fab Renens, Fabmobile
antipod participates to Museomix activities since its beginning in Switzerland. Sylvie Rottmeier is part of the funding members of Museomix CH association and has coordinated the "Mixroom" in the Musée d'Art et Histoire in Geneva (2014), in Museum für Kommunikation in Bern (2015), and in Chateau de Nyon, Musée du Léman and Musée Romain (2016), ArtLab EPFL (2017), Palais de Rumine (2019)
antipod also developed www.museomix.ch website and http://www.museomix.ch/blog