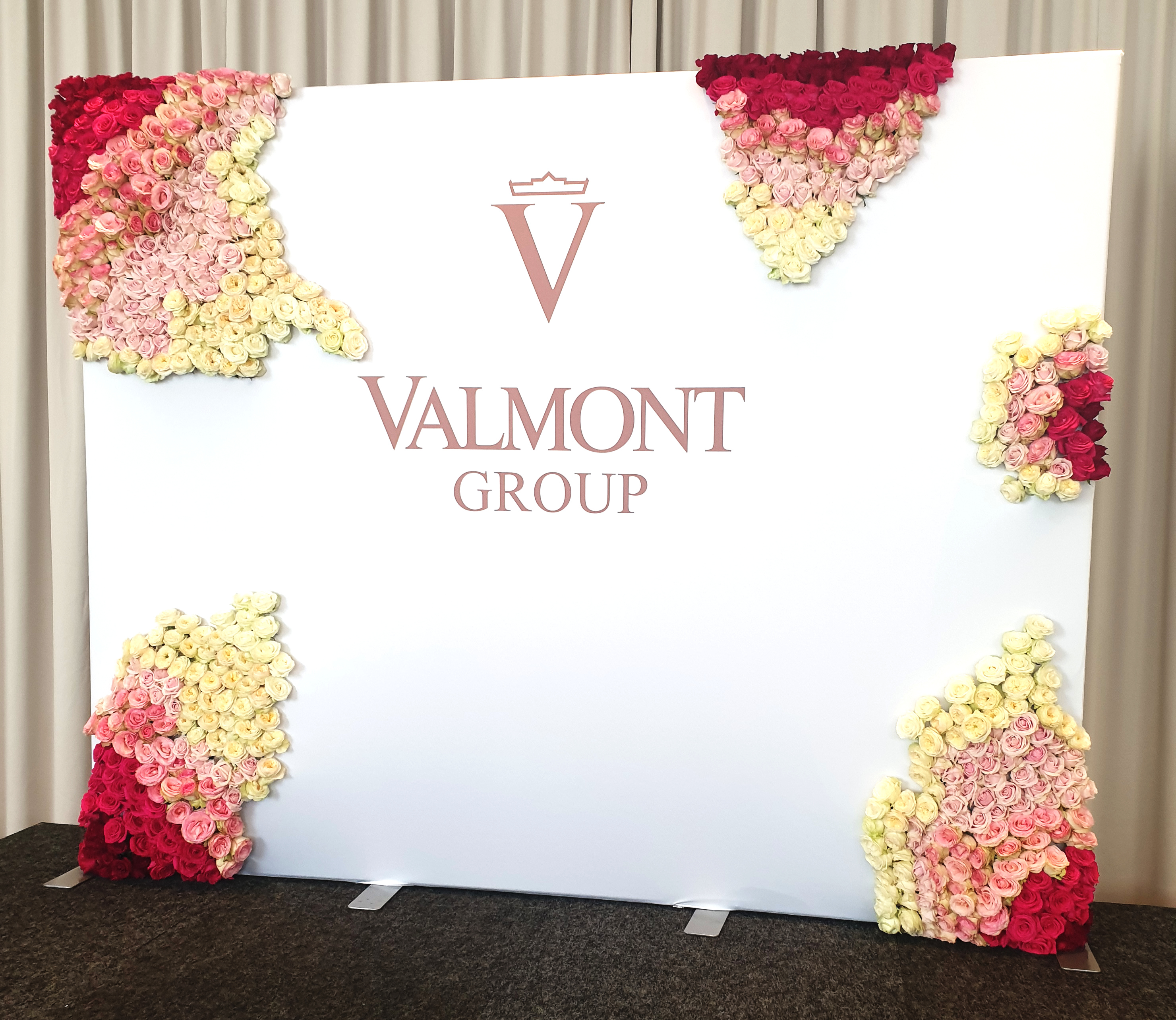 Tailor made photocall for Valmont
For the past 30 years, the family owned cosmetic firm Valmont has always been a synonym of quality and refinement. Specialized in anti-aging skincare, Valmont allies its scientific expertise to the purity of the Swiss nature to create high-quality cosmetics.
Valmont commissioned antipod for the design and creation of a custom made photocall to be displayed during their convention at the prestigious Lausanne Palace. Within a very limited time and the wish of our client to feature fresh flowers on the photocall, we designed and produced an aesthetic structure with fresh roses in the shades of the Valmont brand.
> Design
> Custom manufacturing
Check our services of identity