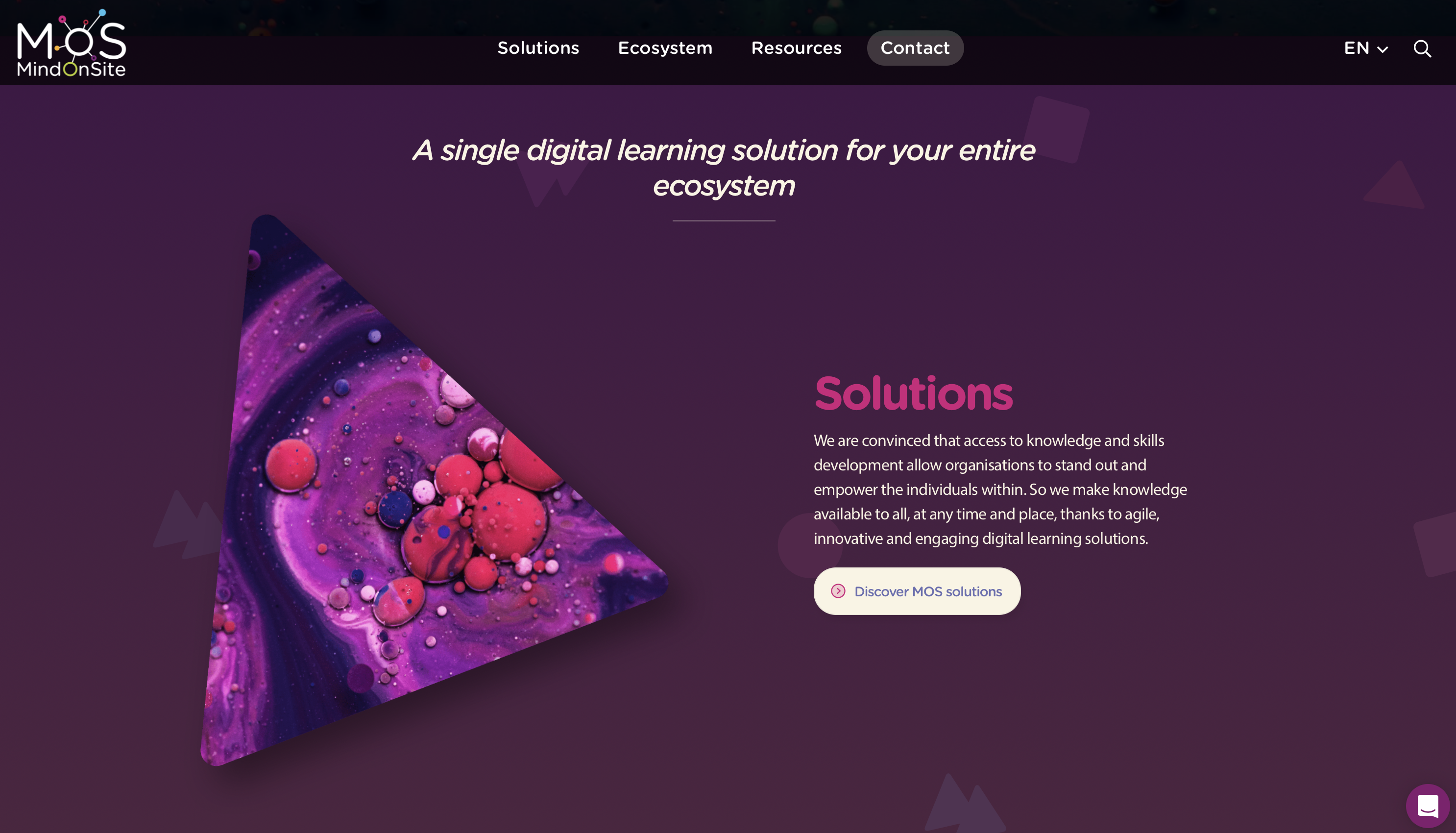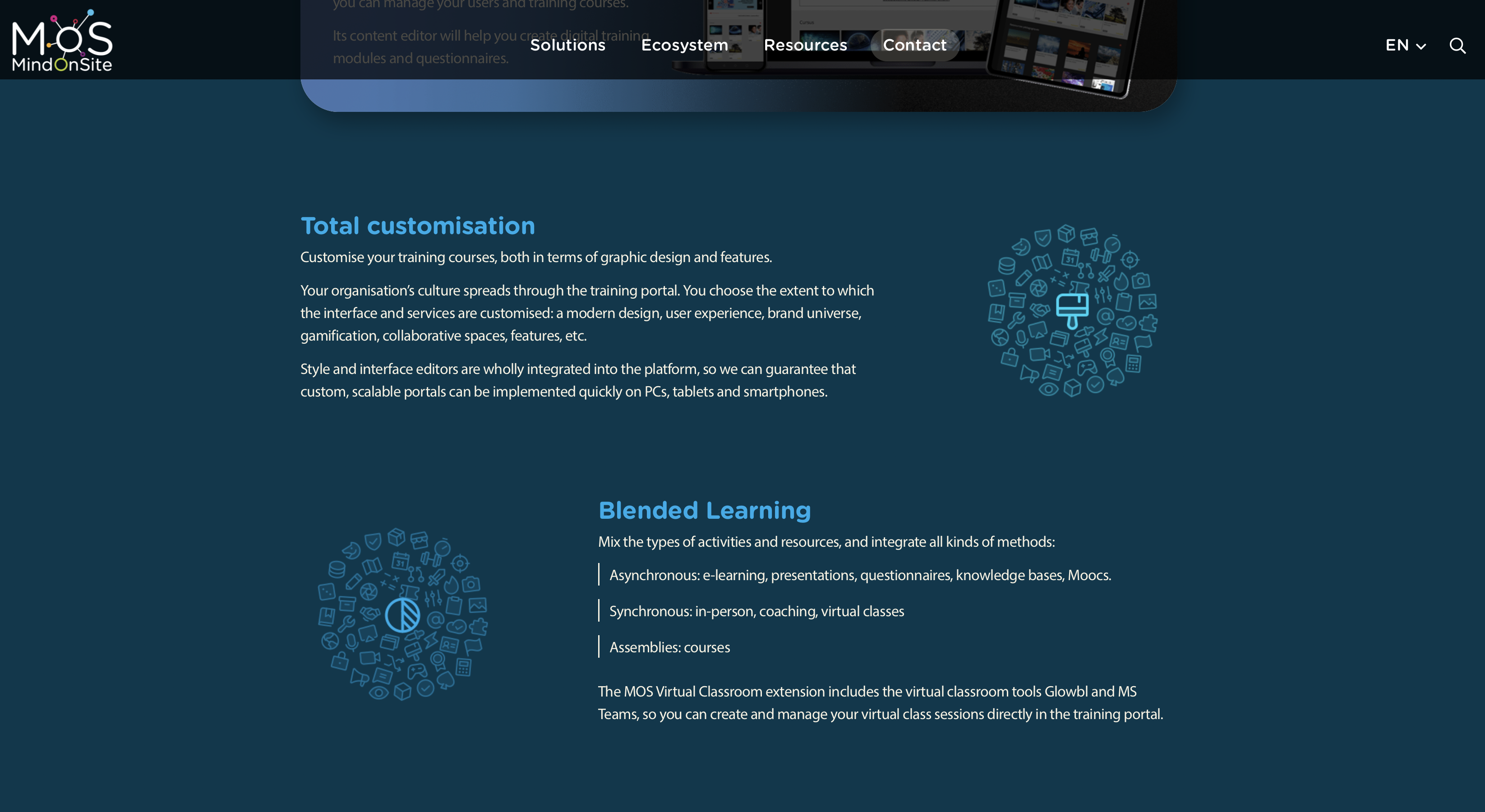 MindOnSite Web design: artistic direction
antipod has been supporting MindOnSite for more than 10 years on various communication-marketing projects. For the company's twentieth anniversary, antipod worked closely with MinOnSite to ensure artistic direction for their new website.
Using the existing logo as a starting point, the website deploys a rich and immersive visual universe, reflecting the unique positioning of MOS, which is very different from its competitors in the digital training market.
Analysis of identity and territory of expression
Webdesign: Artistic direction
Bold, creative, generous, this website breathes an air of renewal for the company's 20 years!