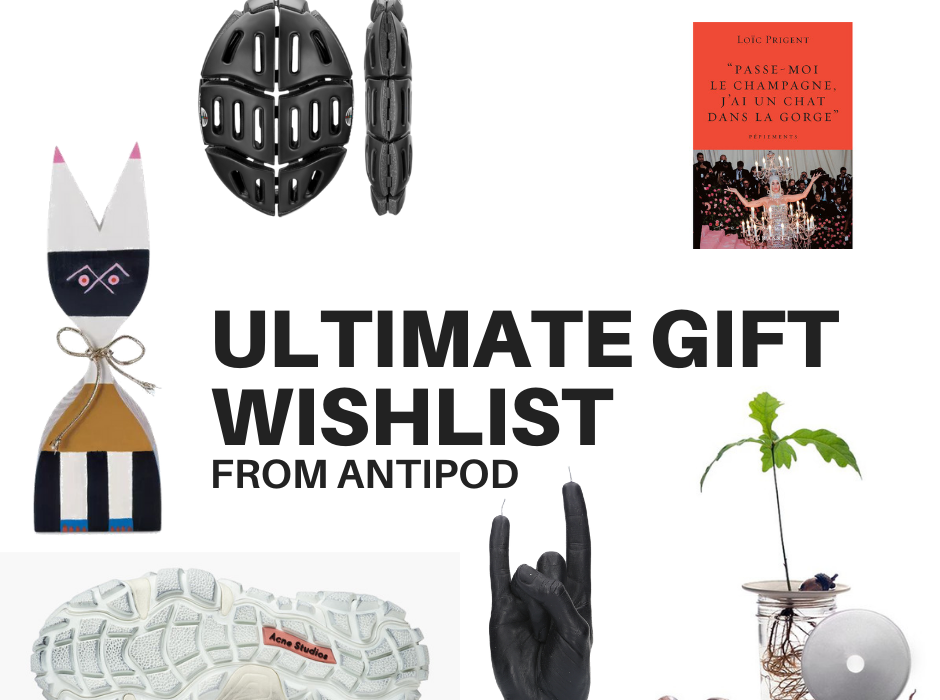 Here we go, time for the crazy quest of gifts has come! This year, we are happy to accompany you with a list of inspirational and sharp ideas as we love them at antipod.
From the 'Swiss design' gift, the 'Boyfriend' to the 'Veggie Bobo' gift, just navigate and find the right 'user profile' ! Sit comfortably, take a hot chocolate and let your inspiration go …
THE NEO BIKER GIFT // FOLDING HELMET BY MORPHER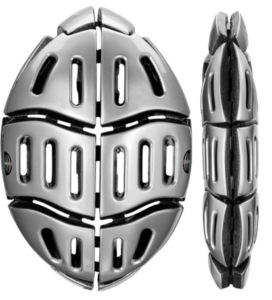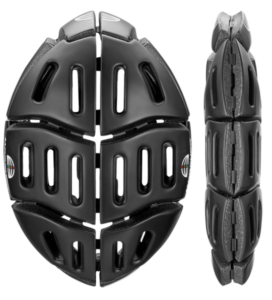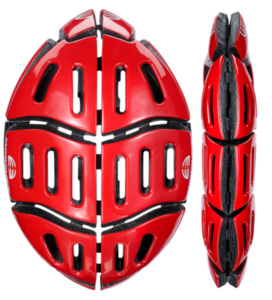 This flat folding helmet folds down to just 5 cm (2.5") thin and weighs less than 500 gr (1 pound) so you can always have a helmet at the ready in your bag. It's also incredibly useful for people who commute via bike or scooter.Gone are the days of knocking over your coworker's coffee with the bike helmet awkwardly hanging from you backpack!
Gift price : CHF 95
THE GIFT THAT MAKES SENSE // THE BEEHOUSE BY WILD BIENE + PARTNER
Become a contributor to biodiversity, order a BeeHome: you will welcome 15 wild bee cocoons ready to hatch during spring. The deal is simple: let the bees enjoy your garden or balcony while multiplying, and in return they will pollinate all the plants in the vicinity of your home.
Wildbiene + Partner (the "partner" is you!) is a social and sustainable business supported by the Impact HUB Zurich and WWF Switzerland. They have designed BeeHomes that are built in Switzerland by approved institutions for those with disabilities or in need of work.
Gift price : CHF 169
THE BOYFRIEND GIFT // BOLTZER M TUMBLED SNEAKERS BY ACNE STUDIOS

No need to present Acne Studios. The sneakers are crafted from mesh with faux-suede overlays, and set on chunky tread soles. Every pair of sneakers are individually garment dyed to create a well-worn finish. The perfect-but-expensive gift for your lover.
Gift price : CHF 505
THE VEGGIE-BOBO GIFT // SPROUT BY BOTANOPIA

Botanopia brand has developed a porcelain accessory, 'Sprout', that allows you to easily grow tree seeds or plants in water to create your own floating forest. This cup is placed on the opening of a glass or a small vase and allows to suspend the seeds or plants just above the water level, to be able to develop the roots without causing the seed to rot. You too, try the experience and give life!
Gift price : CHF 36,50
THE SWISS DESIGN GIFT // CERAMICS BY SYLVIE GODEL

Sylvie Godel is a talented ceramist established in Lausanne. Her simple, poetic pieces sum up functional anchoring, delicacy of materials, often with a touch of transparency and purity.
Her creations have been exhibited in galleries and shops in Europe and Asia, as well as in design museums like the mudac in Lausanne (Museum of Contemporary Design and Applied Arts).
Gift price : on request
THE MILLENNIALS GIFT // NECKLACES CASE BY XOUXOU

Yara Jentzsch has always been passionated about interior design, craftsmanship and design, which prompted her to experiment different types of ropes and knotting techniques. Her curiosity for materials, combined with the sudden problem of literally having both hands constantly busy with a newborn child, led her to create the XOUXOU smartphone cord shell.
Gift price : CHF 27 to 69
THE UNIQUE GIFT // WOODEN DOLLS BY VITRA
Alexander Girard, famous American architect and designer, designed those dolls in 1952 for his own use as decorative objects. These originals, which are part of the Vitra Design Museum collections, have served as models for the current reissues. Faithfully reproduced down to the last detail, 'Wooden Dolls' with a wide variety of characters are still manufactured and painted by hand today.
Each wooden figurine is an individual product, truly unique in the world.
Gift price : CHF 142
THE HIGH-END PHOTOGRAPHY GIFT // "LABORATORY OF FORMS" BY JAN GROOVER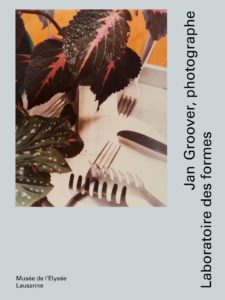 Jan Groover's statement alone sums up the plastic ambition of her work, which today embodies one of the most significant moments in the history of photography and the genre of still life.
Don't miss Jan Groover's exhibition until 5 January 2020 at the Musée de l'Elysée in Lausanne.
Gift price : CHF 49
THE GEEK FRIEND GIFT // BLUETOOTH LOCATION TRACKER BY TILE

'Tile' trackers help you to find everyday lost items in seconds. Thanks to these tiny Bluetooth devices and their app, you can find where your keys, bag or cat are located. Conversely, by clicking on your Tile you can locate your smartphone. Find magic and more ?
Gift price (2 pack) : CHF 66
THE EVER GREEN GIFT // REUSABLE COFFEE CAPSULE BY EVERGREEN

In 2018, more than 15 billion single-use capsules were thrown away, amounting to more than 100 million kilograms of waste ! That's so simple, choose the coffee grind that suits you, put it in the capsule, and then pressure it with the tamper. Close the capsule and put it in the machine to let it do its magic.
Gift price : CHF 49
THE FASHION INSIDER GIFT //"PASSE-MOI LE CHAMPAGNE, J'AI UN CHAT DANS LA GORGE" BY LOÏC PRIGENT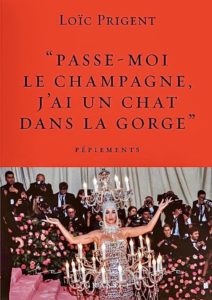 Leaving his ears lying around in the fashion shows and studios, he gathers the good words, the enormities, the beatitudes and the claws of the participants in this small circle that governs the taste of the whole world. Models? Press officers? Designers? Who is speaking? After "J'aime la mode mais c'est tout ce que je déteste", Loïc Prigent comes back once again with his hilarious sentences. Enjoy !
Gift price : CHF 24,20
THE ROCKY GIFT // HAND GESTURE CANDLES BY CANDLE HAND

Natural winners and peace lovers will agree: there is no better candle than those real size 'Candle hands'. All items are handmade with high quality paraffin – they burn for a long time and smell beautifully. Select your gesture !
Gift price : CHF 39
Need some help for your creative campaigns?
Check our works and contact us!