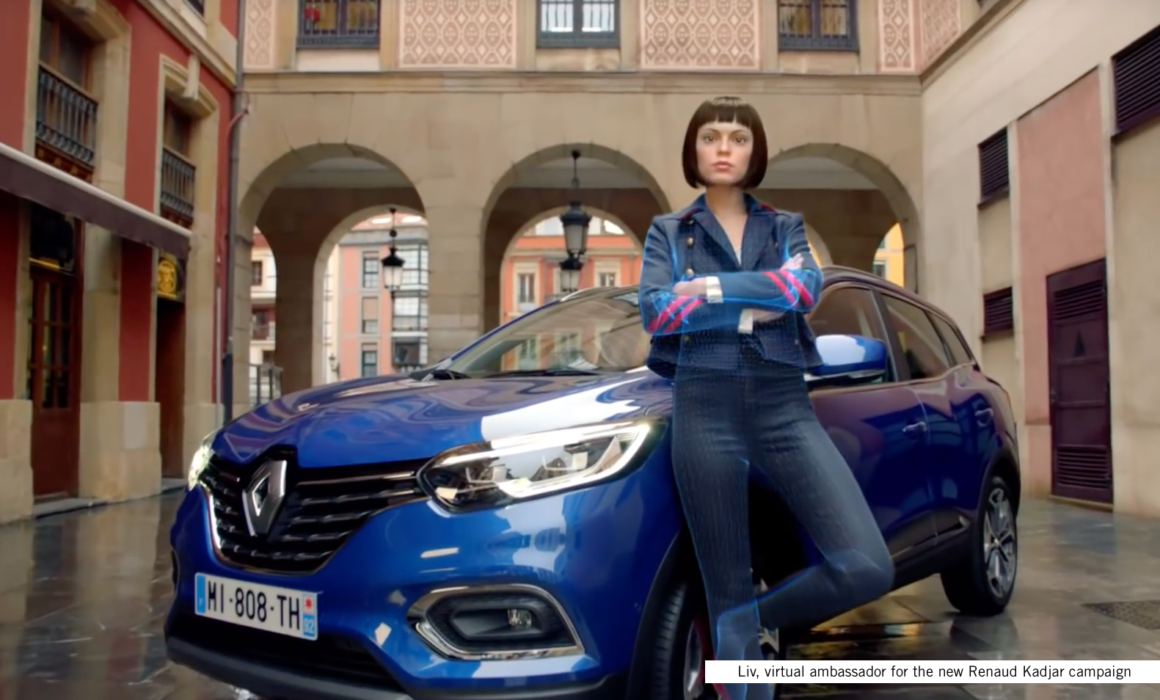 IS YOUR INFLUENCER MARKETING STRATEGY READY FOR IT?
Influencer marketing is poised to reach between $5 billion and $10 billion by 2022. As more businesses begin to experiment with influencer marketing, it continues to evolve and adapt to the market. So, before you set out to build your next influencer campaign, we selected from experts like Deep Patel and Filip Askviken, the trends you need to keep your eye on.
// Why is it Interesting? //
Influencer marketing is a hybrid of old and new marketing tools. It takes the idea of the celebrity endorsement and reconfigures it to fit with today's social media–driven world.
Unlike celebrities, influencers can come from any background or industry, and they can have varying amounts of followers. One thing they all have in common is that they're social media figures who have gathered a defined audience around themselves. Their ability to influence others allows them to give a human voice to brands. Influencer marketing is less direct than traditional forms of marketing, but when done well, it creates an authentic way of connecting with customers.
Photo: Era Dyla Hill, Swiss blogger based in Geneva
// Current trends in Influencer Marketing across Europe //
Here is the view of Filip Askviken, CEO at Metapic, a popular swedish blogger platform: "Over the past months, we have seen a trend from one channel towards multiple channels and a trend from purely social media to blogs. Bloggers see that they have more creative freedom with blogs and more potential to actually engage with their users. Social media has become a bit saturated. On a blog you get more comments and get longer lead time on the same post or image then you would get otherwise.
Additionally blogs are now seen as something with a higher value. Blog was big a couple of years back and then had a downturn with social media. Now the blog is more mature and it goes up again. Some actors have quit the market and we have seen some consolidations, but now small actors pop up again through blog networks. A blog network is a website which hosts multiple blogs and particularly small niched blog networks start to pop up again.
Another trend is online magazines that – in addition to their editorial staff – start to onboard some well-established bloggers to get traffic and volume onto the site. The magazines offer them some kind of remuneration and being part of a strong brand. So you have the section of editorial staff and then you have the blogger section with a couple of influencers that match the brand."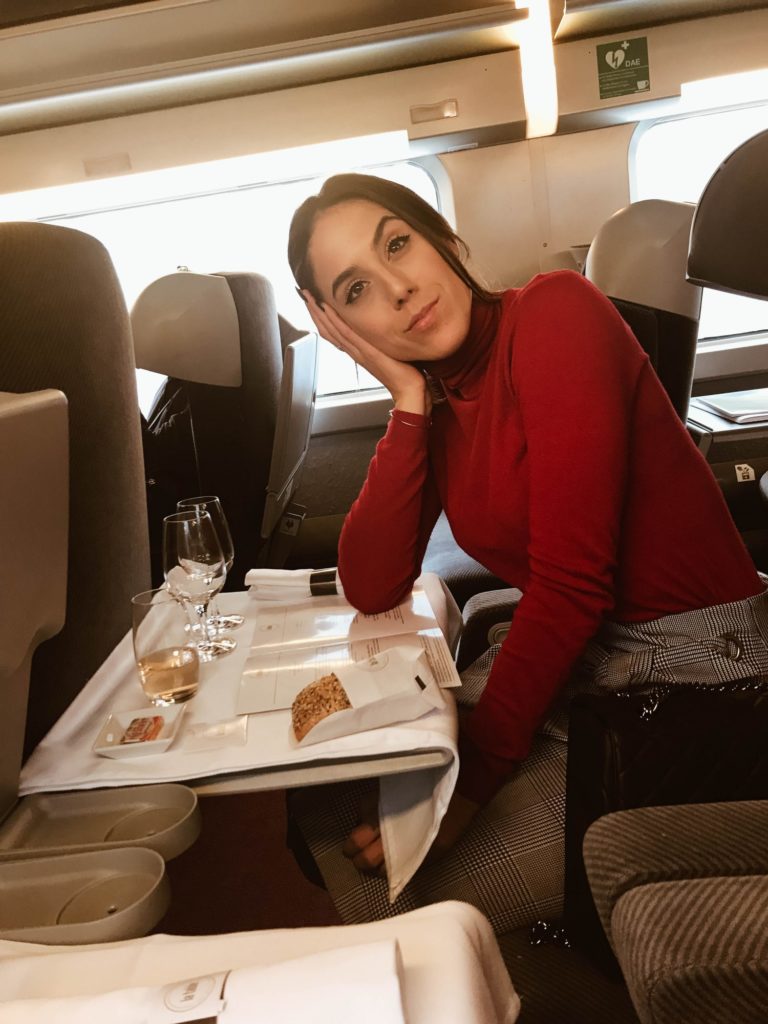 Illustration: BANGBANGBLOND, blogger from canton Vaud, Switzerland , about TGV Lyria
// What has changed for advertisers over the past couple of months? //
More and more advertisers now see the need to work with influencers and have a dedicated budget for it. Marketing departments want to work with influencers. Some actors like NA-KD, a Nordic fashion brand, have based their whole model and success around influencers.
Another change is the fact that advertisers can't make those extreme arbitrage deals with influencers any more. Influencers have realized their value. "Before, you had intermediaries who payed the influencers a flat fee, may be 1.000 €, but then they had CPO on the back and generated 10.000 or 20.000 € of commission because the influencer didn't realize their value. The quick wins for the advertisers have become harder to get. Before with the right knowledge you could do a really good marketing deal, but you needed to have insight into the business. Now you don't need as much insight if you have the right partner, but it's a bit more expensive per sale." – Filip Askviken, CEO at Metapic
Photo: Tiphaine Marie, Swiss blogger, in collaboration with Lindt chocolate brand
// Work with micro-influencers //
As it turns out, bigger isn't always better when it comes to influencers. Brands are homing in on the power of micro-influencers, or influencers who generally have fewer than 10,000 followers on social media. Micro-influencers are seen as more like "normal" people.
They engage and interact with their followers more frequently, and are viewed as more relatable and authentic. Meanwhile, "mega influencers" and celebrities may have hundreds of thousands or even millions of followers, but they aren't always as interactive with their audiences and can seem less approachable.
Micro-influencers tend to be knowledgeable about their niche, and their followers are more likely to trust their recommendations. They're also are more affordable than enlisting a celebrity as an influencer or brand ambassador.
Illustration: stevenepprecht – Swiss model and blogger
// Influencer authenticity and honesty is a must //
Audiences have zero tolerance for content that comes off as fake or halfhearted. Influencers should honestly connect with the brands they're endorsing. This type of marketing only works if an influencer is authentic in how they promote a product; they must genuinely like the product or brand, or the campaign will fall flat.
In fact, many brands look for influencers who are already using their products. And when possible, brands should get their influencers to give feedback on the products they're promoting and talk about specific things they like about it, how they use it in everyday life and share any other interesting tidbits or insights they have about the product.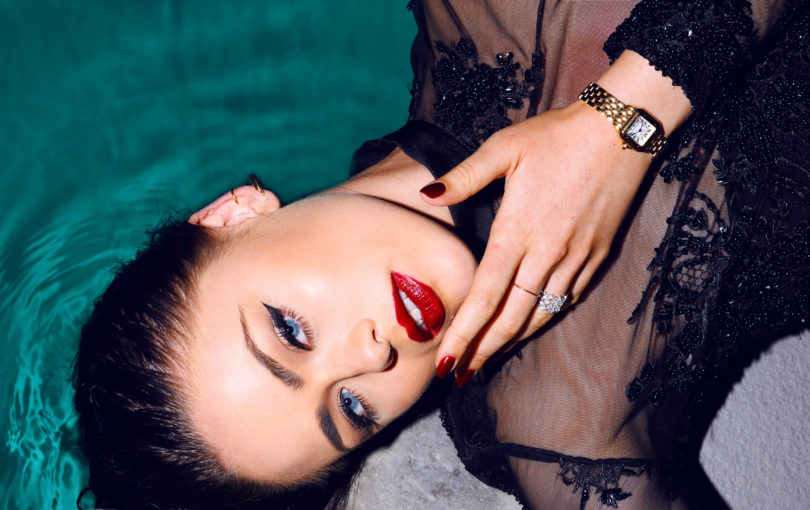 Illustration: Kristina Bazan (Swiss blogger and influencer from canton Vaud) for Cartier
// Mega influencers in China //
Today, brands seeking to reach the China market won't get very far without working with its hyper-influencers. Called key opinion leaders (KOLs), these digital superstars not only have massive reach, they also have major marketing and sales potential thanks to mobile-first fans and social platforms with intuitive, integrated e-commerce channels.
Even though a KOL's authority and online engagement is usually stronger than that of the brand itself, Chinese consumers love to research before they shop — they generally need eight touch points before they make a purchase, which is four more than Western shoppers, according to McKinsey China. KOLs in China serve this curious and discerning market by providing detailed content or snappy video as China's online ecosystem constantly expands to new channels, with short video platform Douyin and beauty-focused social media app Meitu among the most recent to rise to the top.

Illustration: Mr. Bags/ Tao Liang, Chinese fashion influencer. Weibo: @Bags包先生, 3.7m followers / WeChat: @bagsbaoxiansheng, 850k followers / Instagram: @mrbagss, 36.2k followers
WHY IT'S INTERESTING
Brands may think they have influencer marketing in the West figured out, but China has nearly three times as many internet users as the United States, and nearly all of them are getting online on their smartphones. Combine an integrated online ecosystem with the fact that China has incubators for KOLs, and it becomes clear that the influencer marketing environment can make or break a brand. This is relevant globally as Chinese tech behaviors become the global norm.
HOW CAN YOUR BUSINESS BENEFIT FROM INFLUENCER MARKETING? Do you have a strong, integrated digital marketing strategy ready for 2019?
Give us a call and let's discuss together about your project!
Cover Illustration: Liv, virtual ambassador for the new Renaud KADJAR campaign.
Sources: jwtintelligence.com ; tradedoubler.com ; forwardinfluence.com; entrepreneur.com