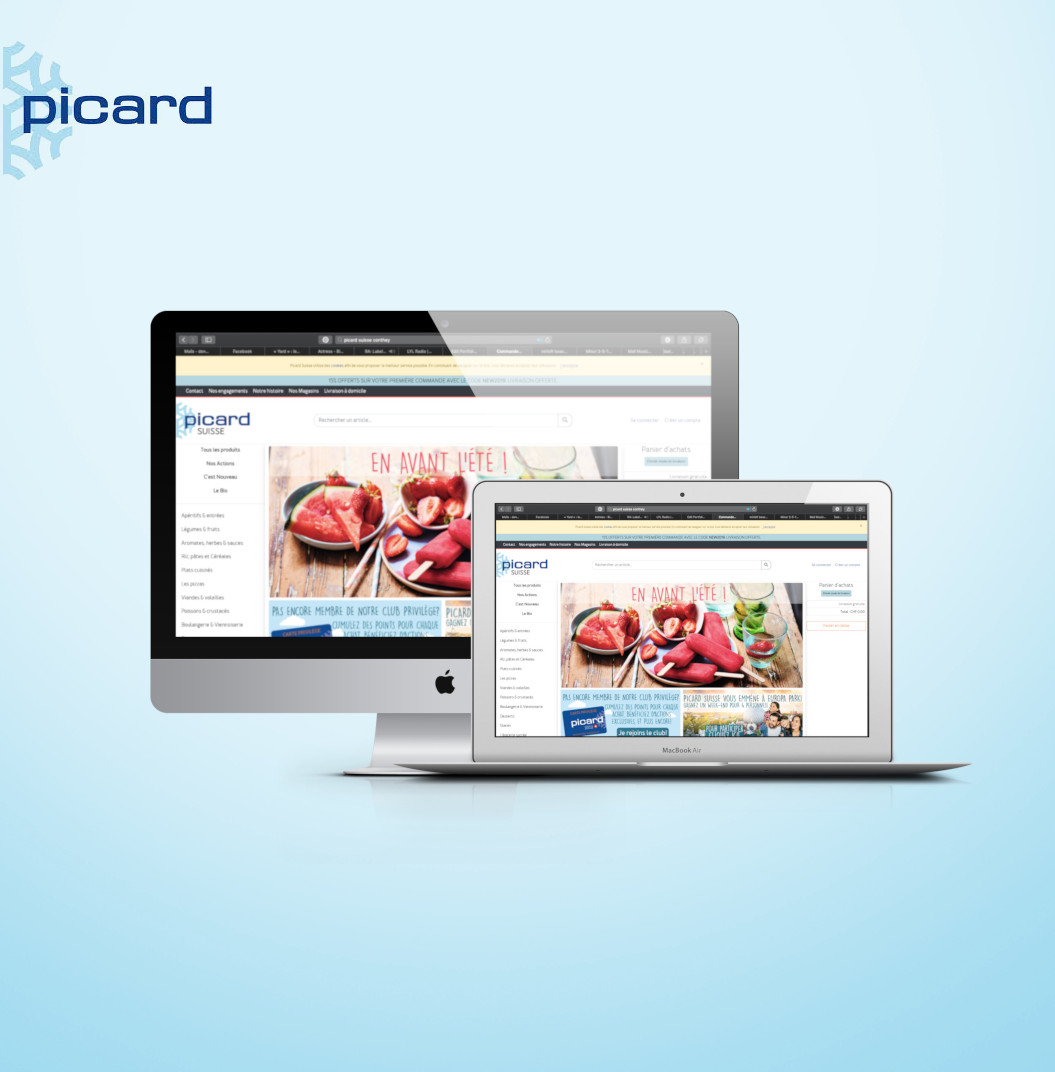 Online advertising for Picard Suisse
With its network of physical stores and its rich catalog, Picard Suisse is one of the main actor of the Swiss frozen food market. As the official distributor of the infamous Surgelés Picard's products in Switzerland, Picard Suisse inherits its spirit and focus on quality.
But, unlike in France, Swiss are not used to frozen food and this market is expanding. With multi-canality in mind, Picard Suisse came to antipod with the goal of developing its brand awareness and promoting its online offer. As an answer, we structured and implemented several online advertising campaigns based around the GoogleAds advertising solution.
> Online advertising
> Search network advertising
> Display network advertising
> Strategic advertising consulting
Check our services :