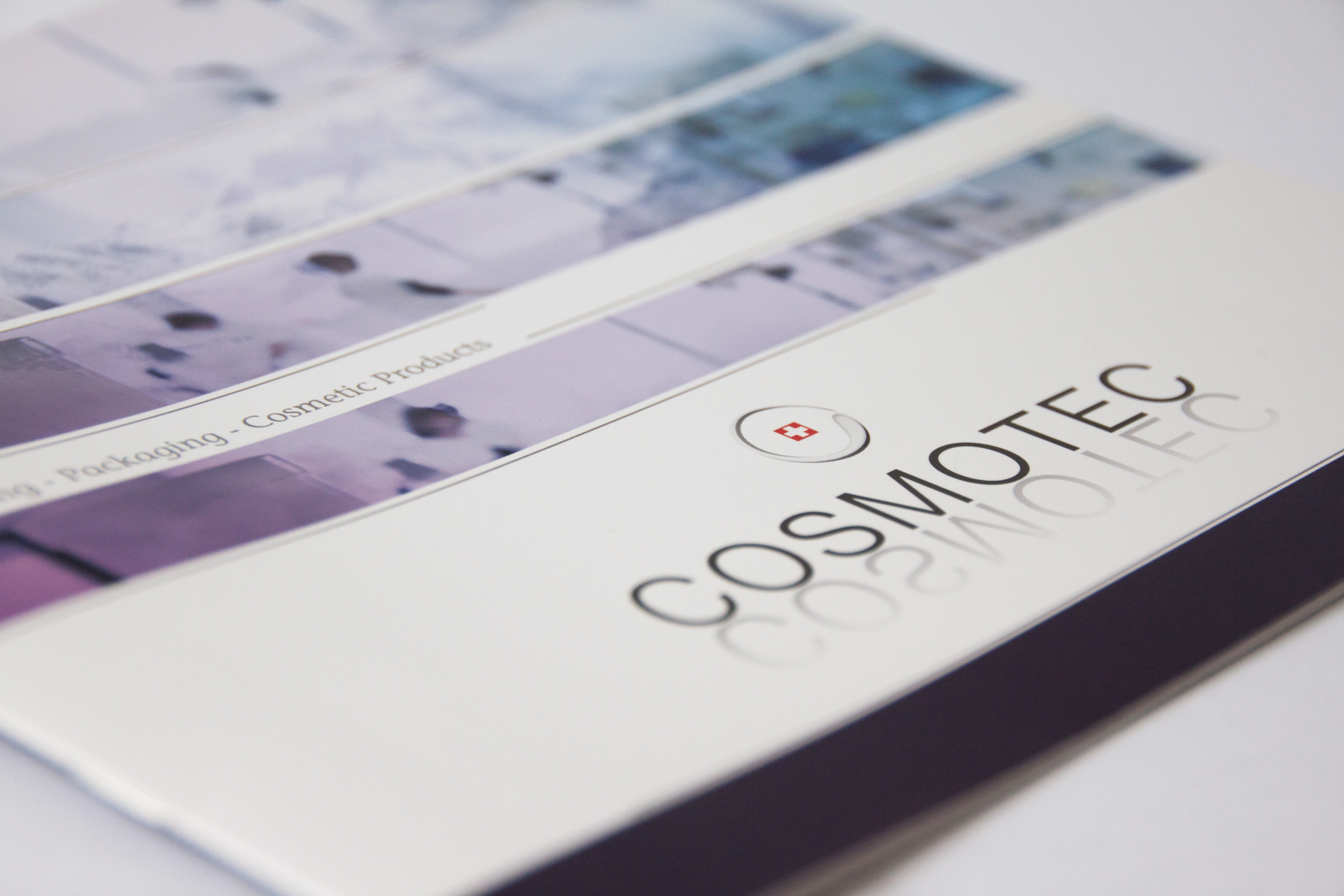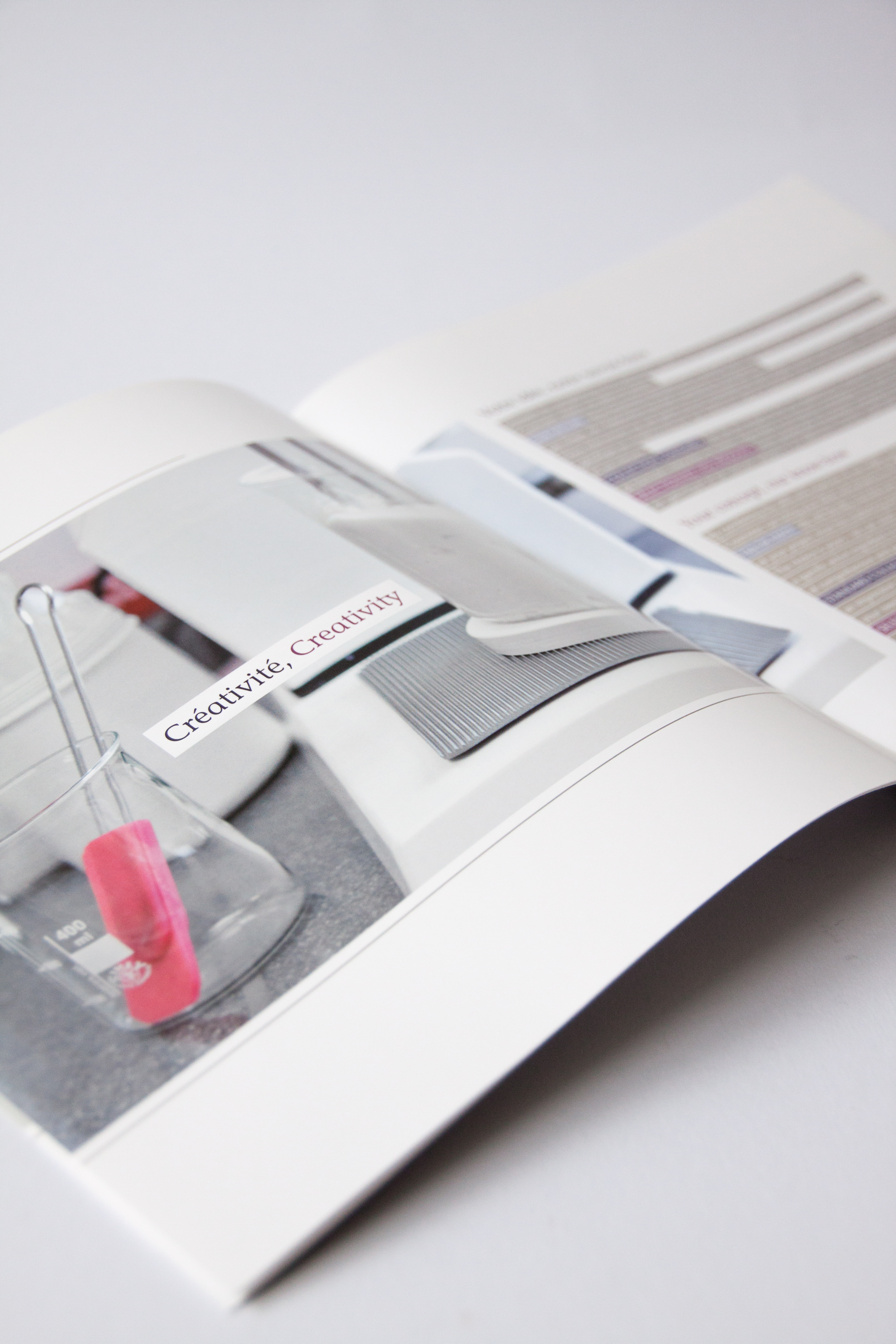 High-tech laboratory brochure
Located at the foothills of the Swiss Alps, Cosmotec SA is specialized in manufacturing tailor-made cosmetics since 1988. With a clear vision for the future, Cosmotec has centered its new laboratory in Valais around design and technological sophistication.
> Commercial brochure reflecting Cosmotec's posiotioning
> Photo shoot in the high-tech manufacturing area: emphasized a large square format and a clean graphic line to align with the laboratory itself.